Blog
PUBG Mobile Version 2.8.0 Update Patch Notes
PUBG Mobile Version 2.8.0 Update Patch Notes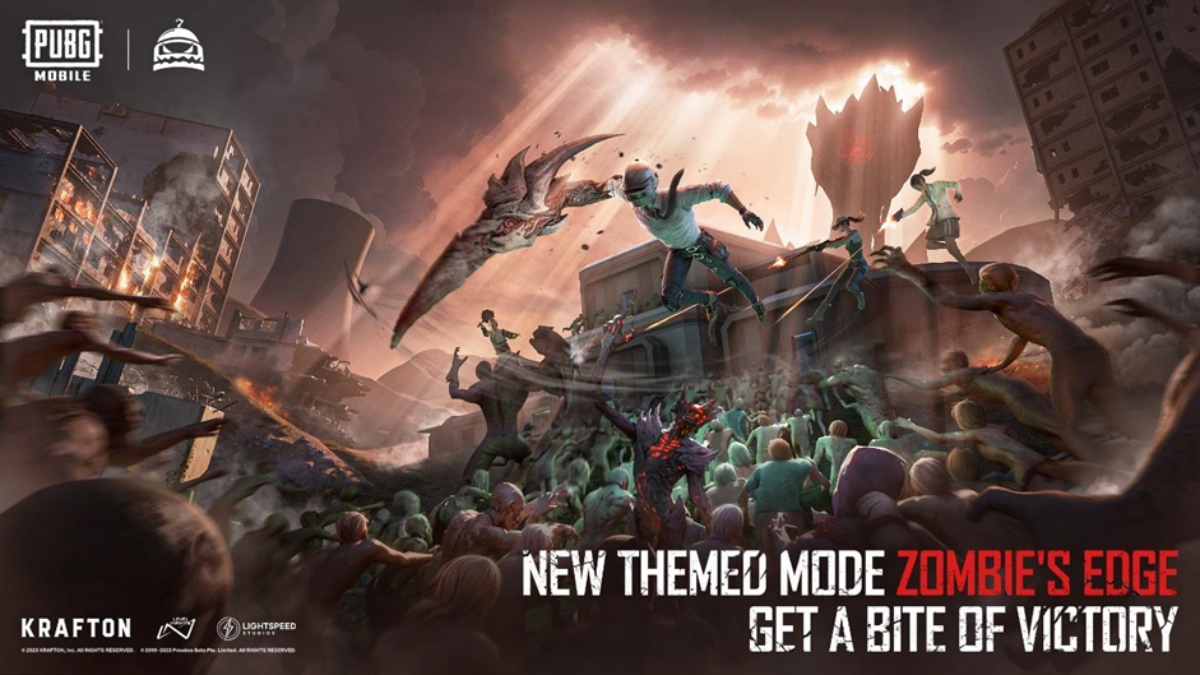 New survival mode, new enemies! Prepare for the competitive zombie fights in
PUBG Mobile
2.8.0 update on September 7th!
The battleground has been infected by some kind of core energy called Aerolith. A new infected map zone now is available in the battleground – The Aerolith Lab. Creatures living in the surrounding areas are infected by some unknown virus! In the face of the deadly threats from these infected enemies: mutants, rippers, and rage berserkers, will you survive at last? Explore the wild, equip your role with devastating damage weapons, and start your wild hunt of zombies, monsters, and many other infected creatures! Fabulous rewards will be rewarded for a challenging task, for example, killing a berserker. Play solo or with a group, choose your preferred play style! Killing a berserker will reward you with a large amount of supplies, especially an incredibly powerful mutated weaponry drop.
More secrets to discover in this recent update! Update the game now, get ready for the upcoming zombie war, and enjoy your fight against the fierce attack of waves of zombies.
Watch the PUGB Mobile version 2.8 update overview video first and get a first look at what fresh new enemies you need to defeat and what new melee weapons you will unlock!
Significant improvements are made to maps, locations, enemies, weaponry, items, game modes and so much more in the PUBG Mobile v2.8.0 update. Now let's walk through all the details that have been revealed by PUBG Mobile in the "PUGB Mobile version 2.8 update overview."
Here's everything we know about this upcoming 2.8 update:
Zombie's Edge (New Themed Mode)
What to play in Zombie's Edge
– Available in 3 maps: Erangel, Livik, and Miramar.
– 2 enemies to defeat: Berserkers and Rippers
Berserker
– A Berserker is a guardian of the base of the Aerolith Lab. It can call on the other infected creatures, so it can be very hard to defeat. A group fight could be sometimes a wise choice.
– The defeat of a Berserker will bring you a set of mutation gauntlets which can largely increase your chance to survive.
Ripper
– A Ripper is a kind of mutant. It kills like an assassin and often wanders in groups.
– It moves super fast, so be careful when you are confronted with a group of Rippers.
Two strong Mutation weapons will drop from these two infected strong enemies if you can defeat them: One is Mutation Gauntlets and the other is Mutation Blade.
Mutation Gauntlets
Equip your character with the powerful Gauntlets, you will be given the ability to perform two skills and abilities:
– Slam Attack: Players can cause devastating damage when they choose to wield a powerful slam.
– Smash Attack: The second powerful skill – Great Smash can be triggered by players to increase an even more powerful attack. Performing a smash attack can be easy and fun. Jump into the air and strike down to perform the skill, it's that simple.
Mutation Blade
If you prefer to enhance your reflexibility, the Mutation Blade is perfect. It will give you a great boost in agility:
– Distance Attack: It is possible for a player to attack waves of zombies from a distance away with the strong arm blade.
– Increased Speed: Go rush for a short distance in hordes of zombies.
Maglev Hoverboard
An amazing device, the Maglev Hoverboard, can be discovered in the Aerolith Lab zone.
– Maglev Hoverboard is a cool traveling vehicle option for players who want to explore in a more flexiable way.
– Ride a Maglev Hoverboard to fly above the ground or sea.
Classic Mode Improvements
Dagger (New Weapon)
The most recent updates in classic mode have introduced a new versatile weapon called the Dagger.
– Use a Dagger to grip/move/attack.
– The Dagger is also available in the new themed mode – Zombie's Edge.
Tactical Gunpower Tool (New Item)
– This unique attachment is designed specifically for the Crossbow.
– A delayed explosion within its blast radius when it hits a target after being equipped.
Additional Adjustments on Weapons
– The AUG will be a common weapon in the 2.8 update.
– The FAMAS will become the new rare firearm found only in airdrops, which brings excitement to finding special loot.
(To make sure the gameplay remains fair and balanced, changes have been made to the stats of these firearms.)
– The MK12 will soon be available on all maps.
– The boosted ACE32 will keep players fighting in a more engaged way.
Editor Updates
Many updates have been made to the editor with a focus on improving the experience for players and creators. These improvements involve adding new features like:
– Character switch devices
– Gameplay devices
– Interactive objects
– Decorative and building items
– Map templates.
There have also been enhancements to existing gameplay devices, game parameter settings, and editor features.
PvE Gameplay Template
The upcoming update for PUBG Mobile Version 2.8 will bring exciting new features, including a fresh PvE template and different types of enemies. The development team is encouraging both players and content creators to take part in exploring and enjoying these additions.
Stay tuned to learn more once there are more new features introduced in the game!