Blog
Honkai Impact 3rd v6.9 Cutting Dreams
Honkai Impact 3rd v6.9 Cutting Dreams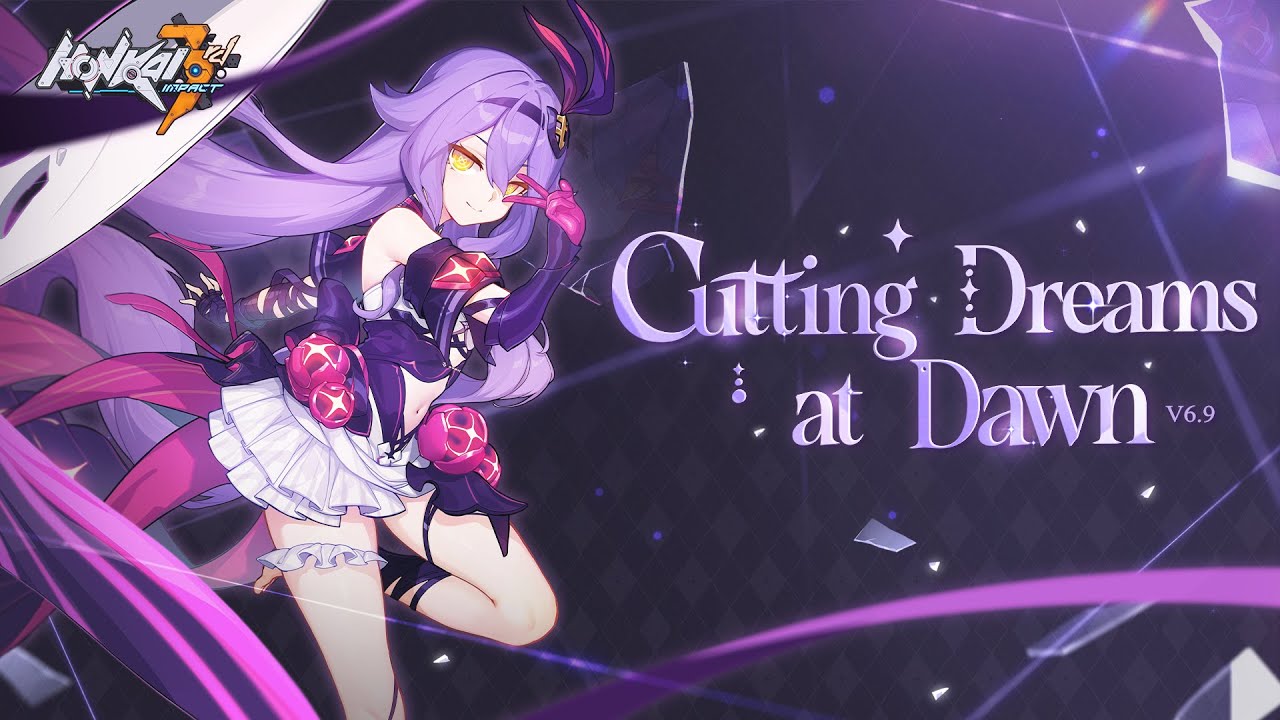 Honkai Impact 3rd
has revealed that the new version v6.9 Cutting Dreams at Dawn will be released on September 14, 2023. This update includes exciting features like a new battlesuit, a time-limited summer event, and an engaging main storyline that players shouldn't miss out on. Additionally, the upcoming release introduces Sirin, a Miracle ☆ Magical Girl from another universe bubble who joins Hyperion. This addition brings the second part of Part 1.5 to the game's narrative spotlighting Fu Hua as its primary focus.
In her long life, Fu Hua has never experienced such a surprising reunion. Players can look forward to an interesting story and new obstacles with her arrival. Additionally, after the game's update, Honkai Impact 3rd will have a collaboration event with the animated movie PROMARE. This partnership will combine the unique atmosphere of PROMARE with the game's artistic style, providing players with a thrilling and refreshing experience.
Sirin will join in Honkai Impact 3rd v6.9
The latest top-tier battlesuit, called Miracle ☆ Magical Girl, Sirin, is a powerful attacker that deals fire damage and belongs to the MECH category. She uses a weapon known as chakram in combat. During the battle, Sirin has the ability to transform her chakram into scissors while also replenishing Starry Faith. This helps her reduce the amount of damage taken when she is in her Iron Body state.
Sirin possesses the skill to use different Joint Weapon Abilities, which cause Fire damage and inflict Ignite Trauma on enemies when they hit. Her Ultimate attack consists of creating a deceptive area that ensnares her foes. By swiftly cutting through this illusionary space with her scissors, she releases Fire damage onto all the trapped enemies.
In the story chapter called "XL Seven Karma Phala," captains will join forces with Fu Hua in a city named Phosphorus. They will have the opportunity to fight alongside her using three different battlesuit modes. Each battlesuit has its own unique exploration skill, which helps captains quickly discover important clues within the main storyline.
Participate in Summer Event to earn exciting rewards
The upcoming Summer Event of Honkai Impact 3rd is the peak of the Captain's story and it will be their final chapter. On the other hand, the Magic Girl's captivating tale keeps going and reveals a bigger plan. All hints lead to Theresa, known as Luna. Players are advised to participate in the event to discover what lies ahead in terms of truth.
In addition to the thrilling storyline, this event also showcases charming maps in a chibi-style format that provides various exciting quests, enjoyable obstacles, and diverse exploration techniques. Participants have the opportunity to earn plentiful rewards by engaging in the event!
Honkai Impact 3rd x PROMARE collaboration starts after v6.9 update
During the PROMARE crossover, players will have the opportunity to obtain two new outfits and participate in a time-limited event. By completing special missions, they can earn PROMARE Kindlings which can be used for a bingo card-flipping game. Successful gameplay may reward them with collab stigma PROMARE: Flame (B) and various other prizes. Let's take a look at the upcoming new outfits that will be introduced during this exciting collaboration event.
Burning Rescue Soul
One of the collaboration costumes for Ai's Chrono Navi is called Burning Rescue Soul, and it heavily incorporates design elements from Galo, another character in PROMARE. Although Ai's recognizable red pants remain unchanged, the top part of her outfit takes inspiration from Galo's mechanical design. It is worth mentioning that the horns on Ai's head are specifically designed to resemble alarm lamps, which draw inspiration from Galo's initial mecha form and his role as a firefighter. Moreover, the skirt-like structure at the back of Ai's costume is influenced by Galo's mecha helmet.
Born in Flames
Born in Flames, a different collaborative ensemble created specifically for Herrscher of Flamescion, showcases a punk aesthetic. The outfit's design effortlessly merges her fiery qualities with vivid and edgy flames reminiscent of the animation found in PROMARE. Inspired by the character Lio from PROMARE, it incorporates elements like a bow tie and cyan accents on her greatsword while maintaining its own unique style and color palette.
Both of these clothing sets will be available for purchase in the Outfit Shop, with special discounts only during the event. The v6.9 update is set to launch on September 14, 2023, and it will bring a new battlesuit along with limited-time events and plenty of rewards before that date.
There are no comments yet, but you can be the one to add the very first comment!